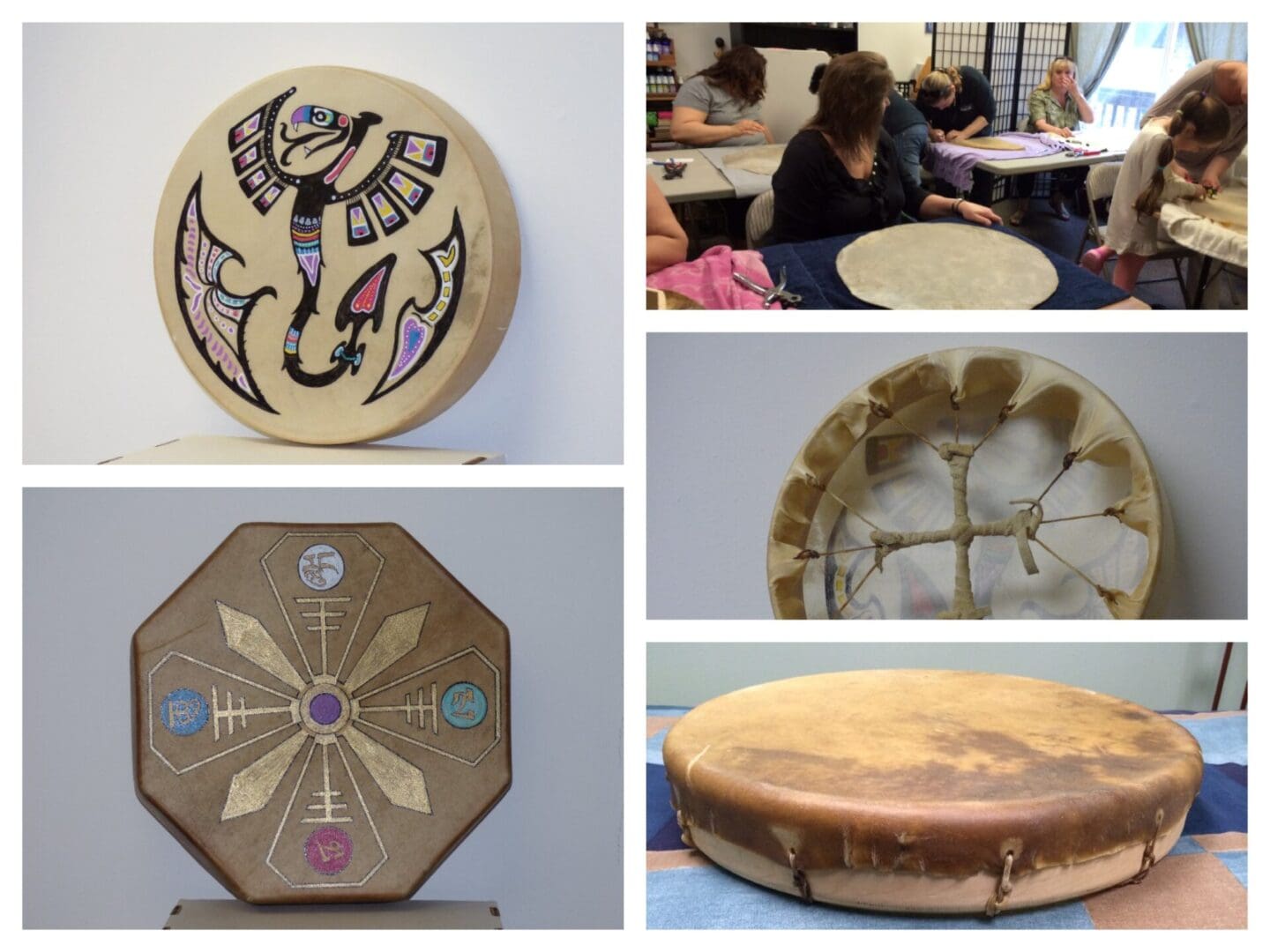 February 26 @ 12:30 PM - 3:30 PM
Shamanic drums have been used in healing for thousands of years. To this day, Healers from around the world continue to use drums in their healing practices. Shamanic drums are light weight hand held drums. In its simplest form, the drum's vibration is used to clear energy from an individual or place. This is a unique opportunity to make your own drum. These make wonderful, one of a kind gifts.
Fee: $50 Plus Material Fee


Drum Size……………………………….. Fee
14 Inch Round…………………….. …..$105
16 Inch Round ………………………….$130
18 Inch Round…………………………..$145
20 Inch Round…………………………..$165
Material Fee includes drum frame, hide, lacing and beater
Hide Choices:
 Deer or Horse    – included in fee
Elk                         – $10 Extra
Buffalo, Moose   – $20 extra
Octagonal Frame – only in 14″ or 16″

The hide choice affects the sound of your drum:
Deer – Lightest sound
Elk – Light sound
Horse – Deep Sound
Buffalo – Deep Sound
Moose – Deep Sound
In order to assure your the size and hide choice for your drum, you must register by February 4 2023
Please RSVP at 630-937-4094 or at
https://www.healingartsmetaphysical.com/registration
Please advise on size and hide choice.
Pre-registration is required
No Walk-ins