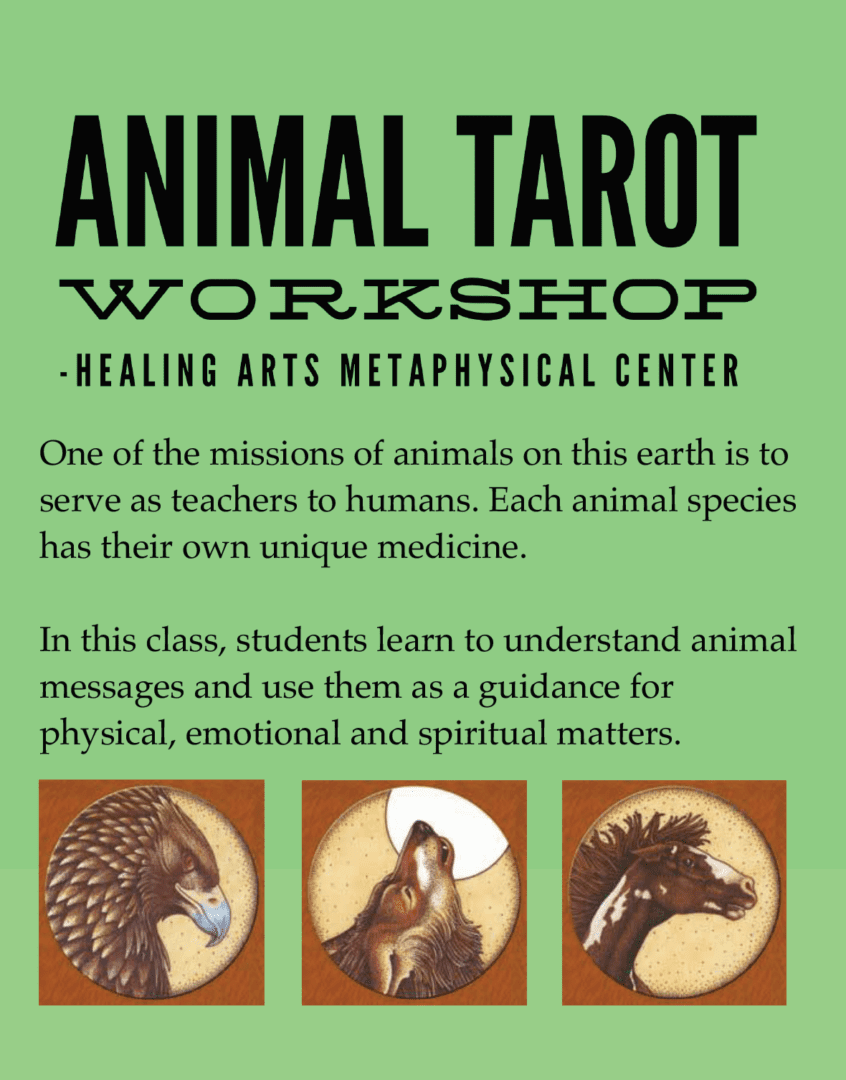 April 1 @ 10:00 AM - 6:00 PM
This offering of the Animal Tarot Workshops is a 1 Day Intensive that covers all three levels. This is an 8 hour class
The class teaches you how to use animal medicine types as a divination and spiritual tool. Each animal species has their own unique medicine. Students will learn the messages imparted by each of the 52 animals in the Medicine Cards.
Students will also learn techniques that will allow them to develop their own arsenal of spreads and how to use the Animal Tarot Deck for queries on physical health, emotions and spirituality.
Armed with the knowledge of Animal Medicine and different reading techniques, students are then taught techniques that allow them to work progressions. Progressions are used to peek into the future and see the different alternative paths available to any individual. Progressions are also a basic and fun way to do Prophecies. Students will also learn how to do health related consultations.
Fee $375
Registration is required. Register by phone at 630-937-4094 or  at http://www.healingartsmetaphysical.com/registration