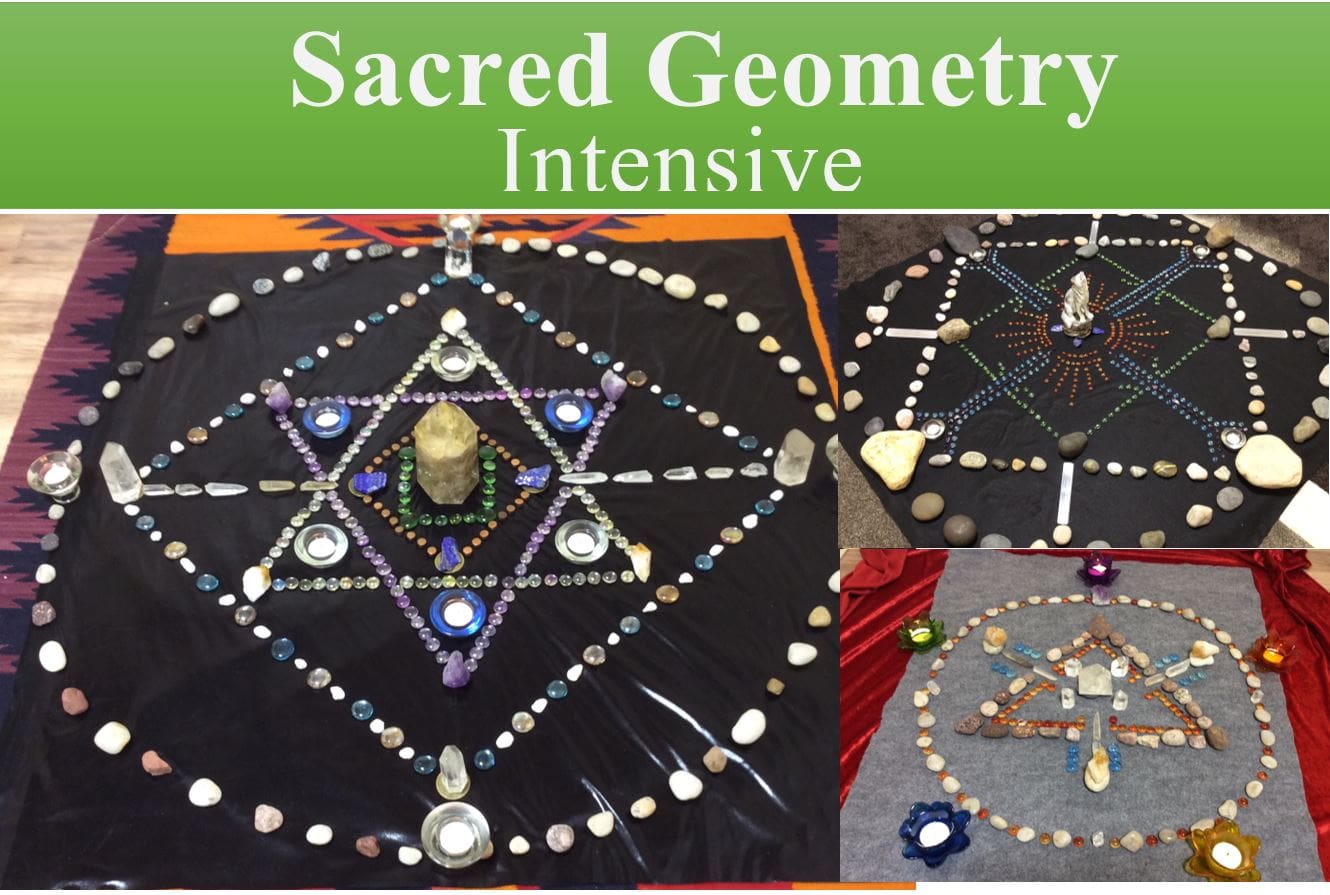 Sacred Geometry Intensive
March 4 @ 10:00 AM - 6:00 PM
This is a 1 Day Intensive that covers all three levels of Sacred Geometry. This is an 8 hour class
All Ancient Cultures around the world have used some form of Sacred Geometry knowledge to build their cities, temples and Sacred spaces.
Learning the basis of Sacred geometry allows you to create mandalas, build crystal grids and altars, create personal sacred spaces and protection fields.
Crystal grids and mandalas can assist us or our loved ones in various areas of daily living:
• Enhance health
• Improve finances
• Reach emotional balance
• Improve relationships
• Help with job search
Students learn the secret meaning of basic geometric shapes. The geometric shapes combined with principles of technical drawing allow students to create personalized Mandalas which are beautiful, useful, and powerful.
Using the basic concepts of Sacred Geometry, students will learn to create and build grids using various elements including crystals, stones, flowers, etc.
Additionally students will be taught the art of Evolving Grids. These are complex grids that allow students to steer energy in a given direction in a progressive fashion.
Fee: $375
Registration required. Register by phone at 630-937-4094 or email at
https://www.healingartsmetaphysical.com/registration/